Fundraising push for 'The Unknown Warrior'
Submitted by

admin

on 6 September, 2013 - 10:47
The front of 'The Unknown Warrior' appeared on the front cover of Steam Railway magazine (issue 418) which was published on 16th August. This was the first time that the front of a 'Patriot' had been seen since 1963 and was part of a general appeal to raise £150,000 to complete the bottom end. A new fundraising leaflet was also inserted in every copy of Steam Railway magazine.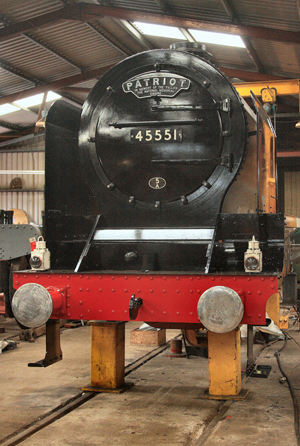 'The Unknown Warrior' had been specially prepared for the photoshoot with the British Railways number plate 45551, Crewe North shed plate (5A) and special Patriot headboard which carries the inscription - PATRIOT In memory of the fallen The National Memorial engine. These were all specially fitted for the first time at the Llangollen Works at the end of July.
The photo also appeared in issue 180 of Heritage Railway magazine and the October edition of The Railway Magazine.
The smoke box had earlier been finished at LNWR Heritage at Crewe on 29th May and transported to the Llangollen Railway in time for Members' Day on 15th June. The painting was undertaken by Patriot Project and Llangollen Railway Members including Godfrey Hall and John Sandiford. The paint generously sponsored and supplied by Bromborough Paints, one of The LMS-Patriot Project's major sponsors.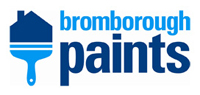 Photo by Keith Langston, 31st July 2013.