The Unknown Warrior makes National Memorial Arboretum visit
Submitted by

admin

on 21 November, 2013 - 23:52
The Unknown Warrior made its first public appearance away from its Llangollen construction base when the partially completed locomotive visited the National Memorial Arboretum on Thursday 21st November. The new Patriot was en route to the NEC for the Warley Model Railway Exhibition and stopped by the National Memorial Arboretum near Lichfield, in Staffordshire.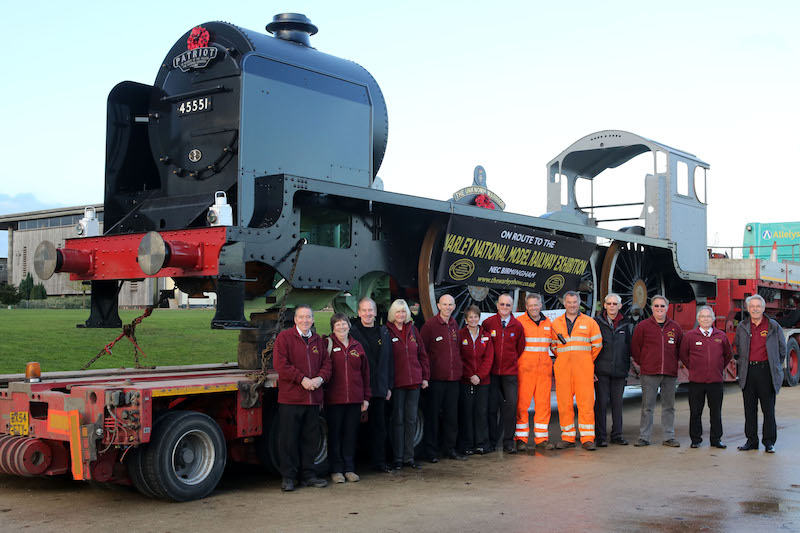 The Unknown Warrior was dedicated in a short ceremony by railway chaplain Nigel Tansley at the Arboretum where invited guests, members of the Warley Model Railway Club and Members of The LMS-Patriot Project were present to witness this historic occasion.
The locomotive was transported by Allelys Heavy Haulage from Llangollen to The National Memorial Arboretum, who then transported The Unknown Warrior to the NEC.
The LMS-Patriot Project are fundraising for the £477,000 boilier which is being built at LNWR Heritage Ltd at Crewe. To donate to the Boiler Appeal, please click here.