Simon Weston, CBE appointed as first Patron of The LMS-Patriot Project
Submitted by

alaws

on 6 June, 2016 - 20:36
We are delighted to announce that Simon Weston, CBE, has been appointed as the first Patron of The LMS-Patriot Project.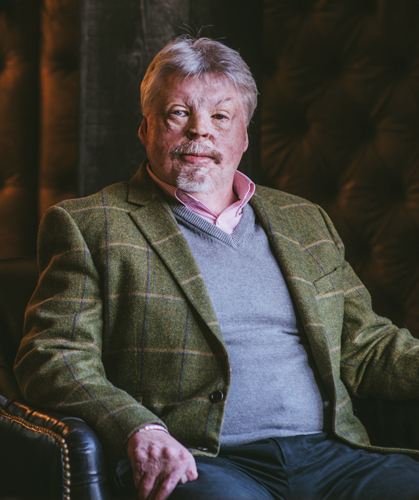 Simon Weston, CBE, the Welsh Guardsman who survived an attack on his ship the 'Sir Galahad' during the Falklands War and overcame his devastating burn injuries, has become a tireless charity worker, public speaker, author and businessman. The Falklands War veteran is also noted for his motivational speaking and has won many awards including Freedom of the Cities of Liverpool and London. Simon has also appeared in the top 100 Merseysiders list and was honoured as one of the top 100 Welsh Heroes. In 1992 Simon was awarded an OBE in the Queen's Birthday Honours and in the 2016 New Year's Honours, was awarded the CBE for his charitable work.
David Bradshaw, Chairman of the LMS-Patriot Company said, "We are delighted that Simon Weston, CBE has agreed to become our first Patron – his career in the Armed Forces and his longstanding charity work made him an ideal choice. Simon will be a superb ambassador for the Project".
Simon Weston, CBE said, "I have always loved Heritage projects but this project obviously had special appeal. The Royal British Legion does amazing work for soldiers and veterans and to have this locomotive completed in time for the 100th anniversary commemorations marking the end of the First World War will be particularly poignant. Please do support this wonderful project as much as you can and I hope to be able to come and see the progress first hand in the coming months".
The LMS-Patriot Project looks forward to the contribution that Simon Weston, CBE will undoubtedly make.
More information about Simon Weston, CBE is available from: www.simonweston.com.