New Bogie Wheel Cast
Submitted by

Kevin West

on 10 October, 2014 - 13:57
Less than a month from making the decision to manufacture a new wheelset for the locomotives bogie, rather than wait any longer for the possibility of a set from an 8F in Turkey, the first Wheel Centre has been cast.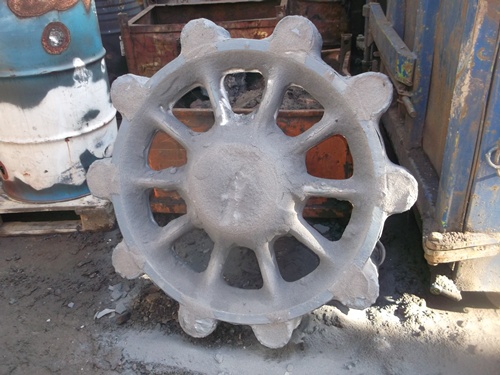 The 3D CAD data was supplied to Premier Patterns by the project's CAD Designer, Kevin West and the pattern cut in a polyurethene foam.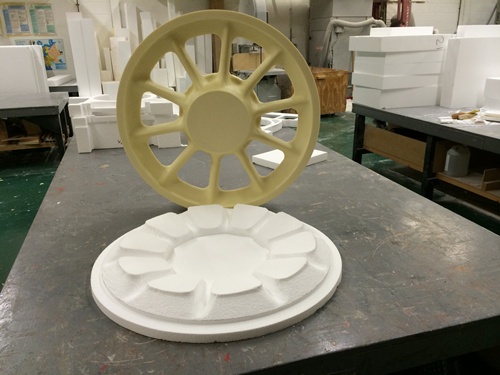 The second Wheel Centre is due to be cast in the next couple of weeks.