Freightliner Class 66 Named 'Patriot' on Armistice Day
Submitted by

alaws

on 11 November, 2016 - 22:11
Freightliner has named class 66 diesel locomotive no. 66418 "PATRIOT - IN MEMORY OF FALLEN RAILWAY EMPLOYEES" in a private ceremony at their Crewe Basford Hall depot on Armistice Day, 11th November 2016. The 66 was named in association with ABF The Soldiers' Charity - The National Charity of the British Army, and carries a plaque below the nameplate in recognition of this.
66418 was then moved to Crewe station for public display. The LMS-Patriot Project, who are building the new build 4-6-0 Patriot class national memorial engine 'The Unknown Warrior', had a display on Crewe Station to publicise their Project. The class 66 naming of 'PATRIOT' is a modern day link back to the 'Claughton' and 'Patriot' memorial steam locomotives from the 1920s and 1930s, which also carried the name 'PATRIOT', and after which the LMS 4-6-0s became known.
Click Here for more information.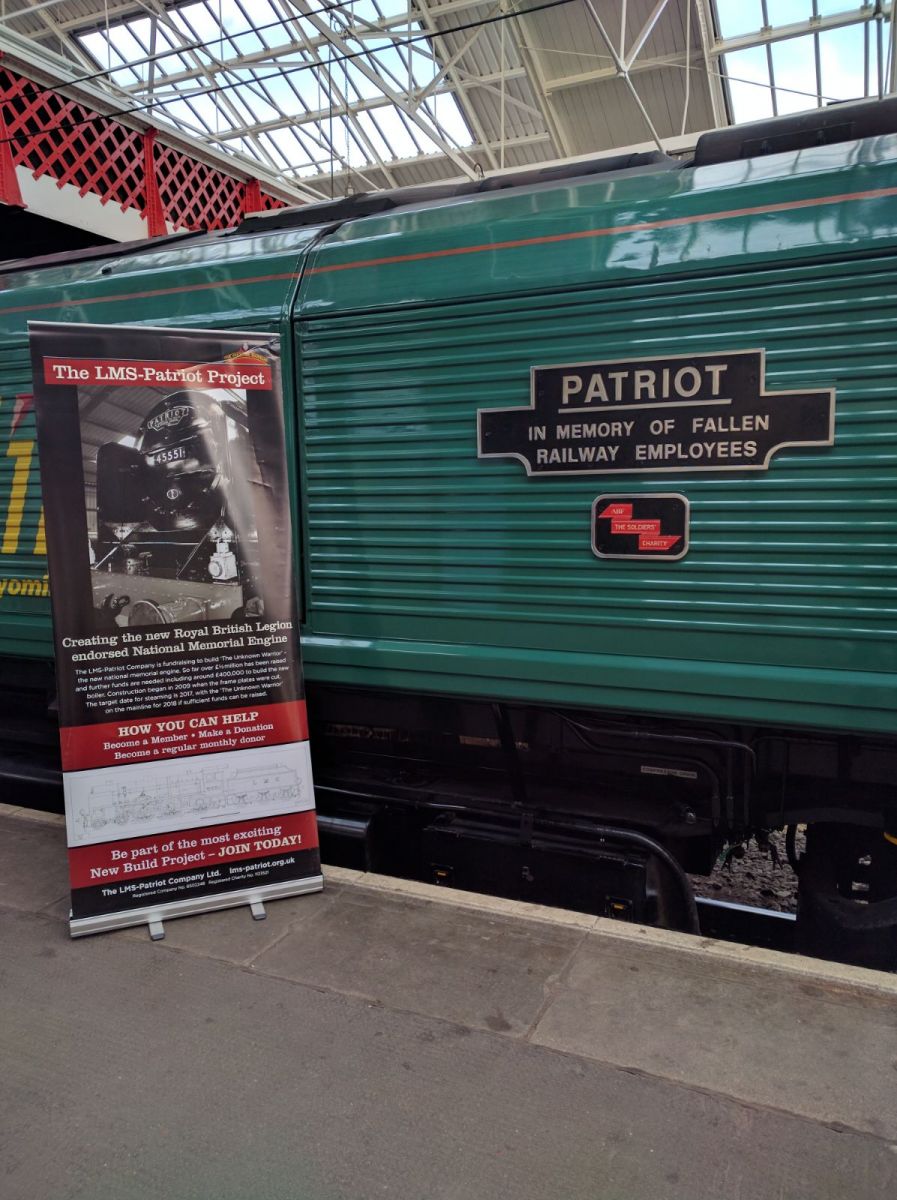 Photo by Gavin Shell.